Body Polish Scrub
Sea Salt Scrub Body Polish
Salt Scrub - Body Scrub - The Owner's Favorite Product!
Natural Body Polish- Ex-foliates, Rejuvenates, and Moisturizes in one step.
Not oily yet moisture intense
Contains Natural Glycerin.
Pricing : 12 oz 13.99
Made with healthy Coconut oil ! Wonderful skin renewal properties.
Contains Jojoba oil -a rich top end wax type oil that produces a most luxurious finish.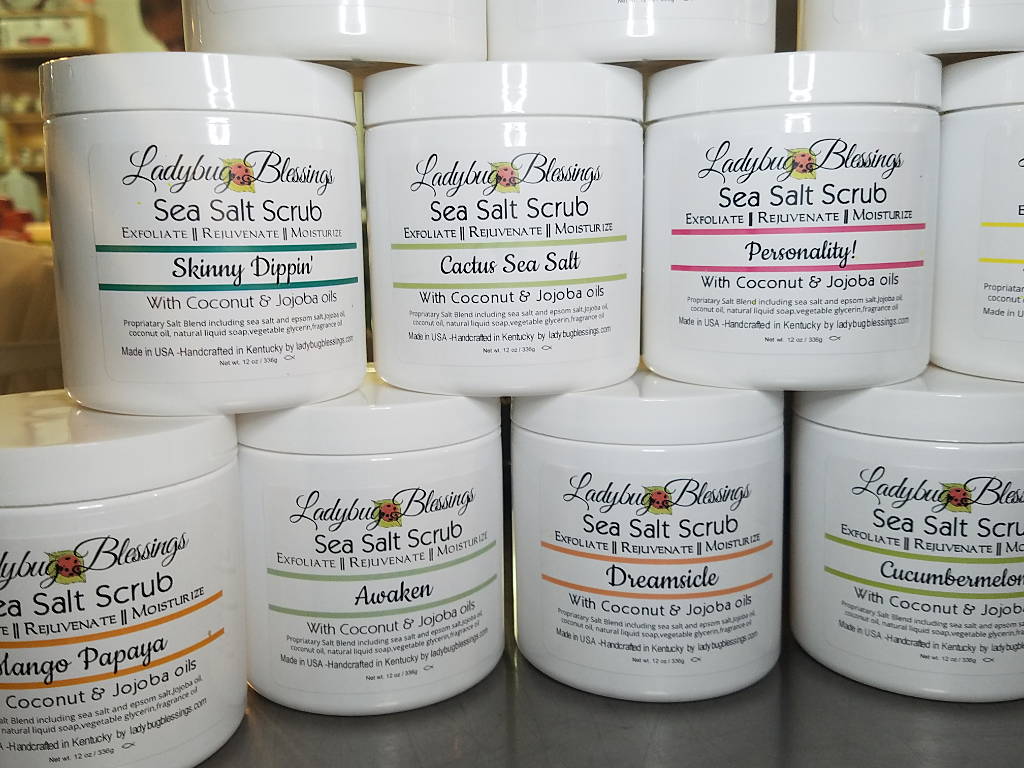 Natural Body Polish Information
Luxurious Ingredients
Proprietary Salt Blend including sea salt and Epsom salt. Jojoba oil, coconut oil, natural liquid soap,Vegetable Glycerin,Fragrance or essential Oil
Jojoba is has wide variety of properties that promote healthy skin. It is almost identical to our own skin's oil, sebum.
The reason this is noteworthy is because when applied to the skin, it is recognized as sebum and so the skin regulates it's own sebum production, thus balancing oil production.
The result is soft, glowing skin and because of the oil regulation and antibacterial properties.
We use natural soap for a cleansing and ex-foliating without nasty sodium laury sulfate chemicals.
Coconut oil- The oil is made up of about 90 percent saturated fats with traces of skin-strengthening vitamin E as well
 
Natural Glycerin- humectant drawing moisture to your skin.
Color Free
Preservative Free