Fine Natural, Bath, Body & Skincare! Renew your skin. Delight your sense. Enhance your being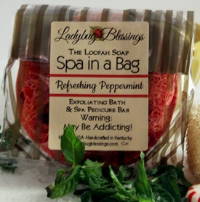 Loofah Soaps: Renew Your Feet, Massage Your Body And Invigorate Your Spirit From The Convenience Of Your Shower- Daily.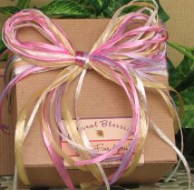 Ohhhh so special!~ Handmade! Spa products! Relaxation renewing and just loved! Sure to be a hit!
---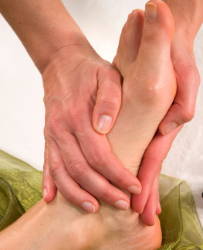 Experience the rejuvenation of "The Bless My Tired Feet" Collection! With a pep back in your step - your feet will thank you!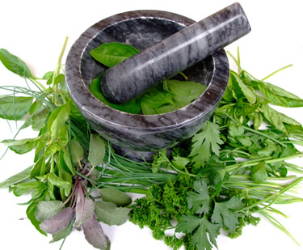 Herbal essential products can add to your life . We focus on soothing pain and insect defense.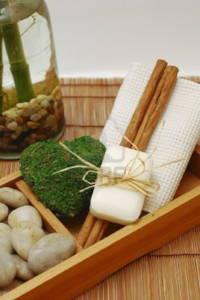 Natural Handmade Soap Collection featuring luxurious crafted cold process soap, oatmeal soaps, liquid soaps, loofah soap and natural hand soaps.
---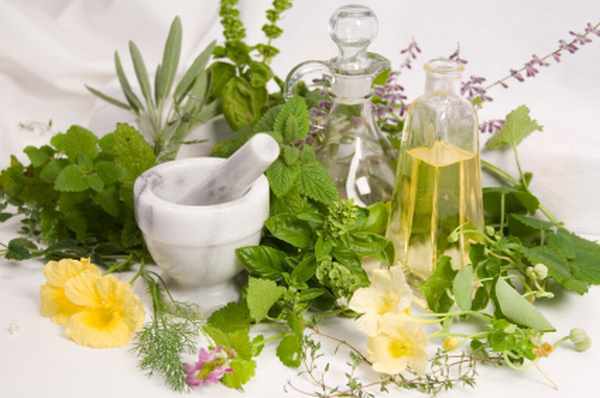 From the heart of the Kentucky Bluegrass Ladybug Blessings has passionately pursued handcrafting the finest in a natural bath and body of over 19 years since 1999. We have carefully crafted every product with luxurious natural oils and skin loving butters to refresh, moisturize, and rejuvenate your skin.

The Ladybug Blessings line has earned a renown reputation. We been featured on ABC News, sold throughout the US via web, shows and boutiques . Even in several countries of the world often by word of mouth of satisfied customers. We were the premier private label manufacture for bath products sold in a top of the line shop on the elite Martha's Vineyard Island.
Our goal is always to meet your need and exceed your expectations. We thank you for visiting our site and hope to earn the honor of being your premier bath products choice.
About us in brief :
Unique bath spa products from our original formulations have earned us a renown reputation for luxurious quality

Handcrafted in the heart of the Kentucky Bluegrass with Luxurious natural oils and butters- No filler oils in any product!

Unsurpassed sensory pleasing aroma using essential oils when possible. High quality fragrances if i

t is not.
100% Sodiumlaurylsulfate free
Petroleum Free
Paraben Free
Bath products for all needs-: personal, gifts ,wholesale and fundraisers & fundraising.
Attractive practical labeling, affordable prices
Large enough to serve you well small enough to serve you personally
The Ladybug Blessings Way..
Handcrafted in small batches with Natural Oils
Paraben Free
Carefully chosen ingredients
Sodiumlauryl sulfate Free
Petroleum Free
---
Pampering yourself doesn't have to be expensive.
When you choose Ladybug Blessings you get the finest in natural bath, body, spa and herbal care products at affordable prices.
Now, in our 19th year with the and an affordable price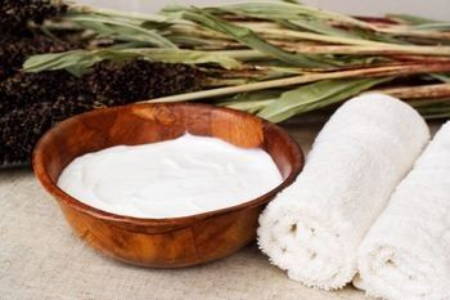 Twenty years crafting natural bath products with satified customers in homes and stores across America and beyond
Featured on ABCNEWS.COM
Private label manufactured featured on the prestigious Marthas Vineyard Island & Top Spas
---
Renew Your Skin.
Delight Your Senses.
Enhance well being
Wholesale Natural Bath And Body

---