The Perfect Gift for Any body & Every body that is Some Body Special to You!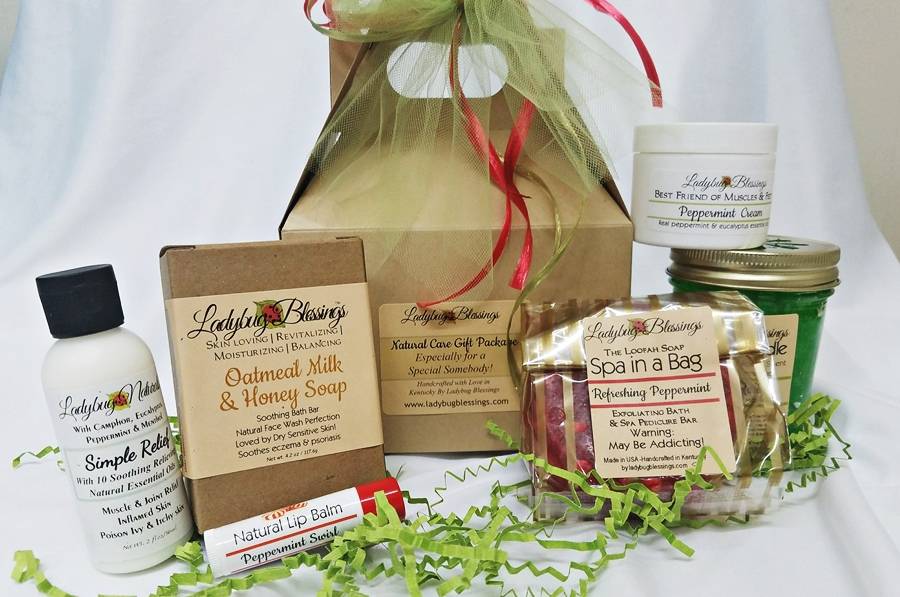 Natural Care Package Gift Set
This gift is a popular choice and a sure to please purchase for your gift purchase.
The components are the very best of our Caring Blessings.
Everybody with a body is sure to love it! 4 of our absolute top selling products.
First, The Oatmeal Milk & Honey Soap- Perfect skin care for all types.
Next, Peppermint Foot Cream to soothe tired sore feet and muscles
Our Best Selling Natural Lip Balm
And, A Sinus Relief/Breathe Easy Fireless Candles Soothing Relief- From head to toe!
Care Package Gift Options
Optional add ons available
2 oz Natural Pain Relief
Peppermint Loofah Spa in a Bag!
Care Package Gift -A Loved Gift
Our Natural Care gift set was first marketed in our Fundraiser divison where they were so very populare and we heard from many of the receipents who wanted to order for someone else! Folks are RAVING! So now we have added them to our site!
Perfect gift for any body and every body!
Men, women, elderly, athlete, diabetic, those with colds and flu. The list goes on! We add a card & bow and ship in a tissue lined box!
Natural Care Package Gift - They are sure to feel Loved!