Fireless Candles
---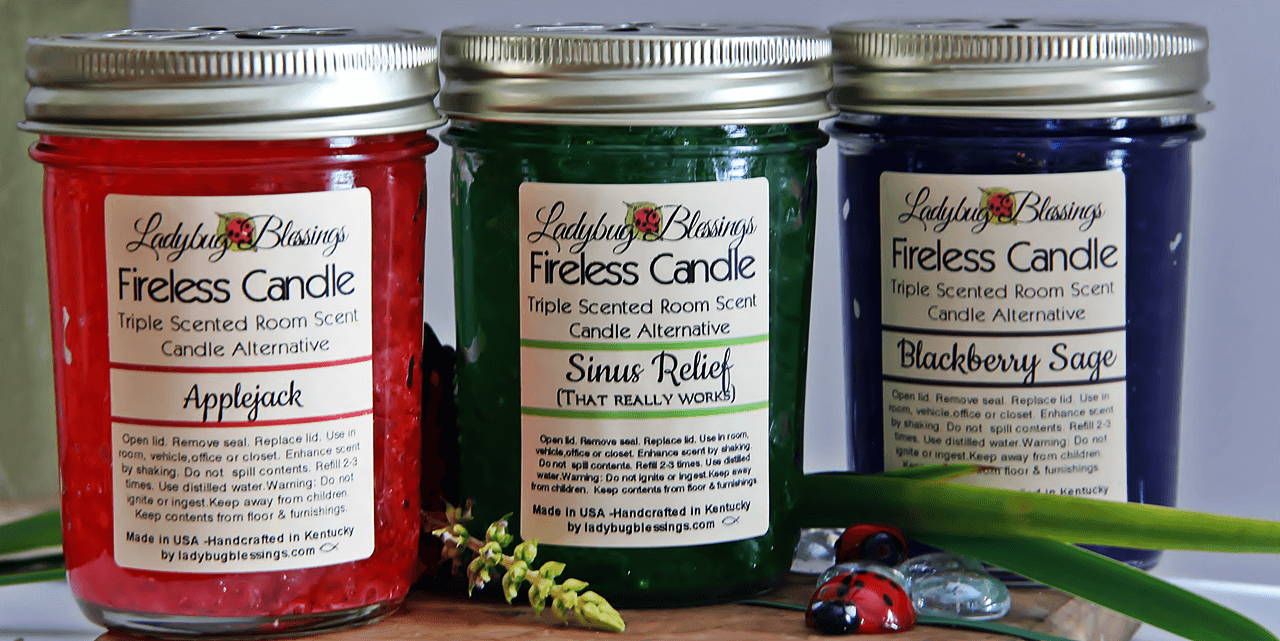 ---
Fireless Candles-
Quick Purchase Info
Price $7.95 Each

Size half pint jelly jar with daisy lid

Approx. 7 oz
Popular Wholesale Choice Click for wholesale information

Fundraiser Best seller!

Fun Custom labeling available for fundraisers!

Fireless Candle- Click here for More information below
Fireless Candles offer a safe fragrance in the home, office or car
When you want the joy of fragrance without the danger of the flame...you will appreciate how effectively our fireless candles serve you.
Flameless Candles are among our most popular specialties!
Triple scented air freshener product,completely fireless- no wick at all
Flameless Candles provide an effective way to enjoy an aroma without the danger of fire
Use where candles are prohibited such as offices, dorms & with oxygen patients
Renewable-Just refill with distilled water- use it again!
Perfect vehicle scent
Fireless Candles How they work
Triple scented quality gel crystals are presented in half pint jars with daisy style lids & attractively custom labeled. You simply remove the seal and place in your room.. To get a stronger scent release shake occasionally. Gives a wonderful ambiance of aroma. When the crystals dehydrate you may add distilled water and your candle will be full again. This can be done 2 to 3 times .most customers say even more !
Order Fireless Candle now
Fireless Candles Our Customers Speak
'Purchased flameless candle from a fundraiser and loved it.
Joyce
I love your cinnamon fireless candle. I have one on my desk here at school.Judy C
Lana,'I love your flameless candles, beautiful scent'
Fireless Candle Question- Does the Sinus Relief Really Work?
Ladybug Blessings hears this question often. If it most fun when a new prospective client asks at a show where someone who already owns one is standing by. The resounding answer is ...YES!
With so many folks who struggle.. our sinus relief is popular ands sells out at almost every show
Fireless Candles- Excellent Fundraiser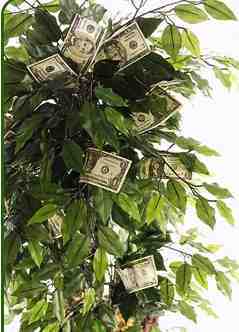 Fireless Candles- Simple Easy! Fundraiser
Fireless candle sales raise thousands of dollars per year for non profit and adoption fundraisers.
Find our how you can implement this great fundraiser
Customized Fireless Candles- Fun! Popular
In the market for a unique easy fundraiser? Whether you have a large school, band, choir, sports team or a small youth groups or a few friends selling to raise money for adoptions or even Relay for Life or Breast Cancer- Fireless Candles are our best selling fundraiser item! We have sold thousands! We do fun custom labeling for free
For information about our successful fundaiser visit our fundraiser page