Foot Cream

Foot Cream- Your one stop source for a most incredible foot care product!
Ladybug Blessings foot cream will leave you with that just left the spa feeling. You'll enjoy the lasting tingle of real peppermint cream . You will appreciate the lasting and healing and moisture effects
of the Cocoa and shea butter and real natural oils and more. Experience it today
Peppermint Cream is both a great foot Cream and an excellent Muscle Tension Relief Cream.
True Friend of Tired Sore Muscles
We promise:
Rich thick soothing foot cream
Very finest of natural ingredients
Rich thick luxuriously soothing cream.
Foot cream filled with natural ingredients including shea butter,jojoba oil, cocoa butter &vitamin e ,
Intense with peppermint & eucalyptus oil
Excellent for dry, cracking, burning feet.
Very popular diabetic foot cream choice.
Not made from a commercial base- but our careful formulation in small completely handcrafted batches
Yes, We truly personally handcraft each and every jar using our very own foot cream formulation.
Preservative is paraben free
Excellent Foot Massage Product
Friend of Tired Feet & Sore Muscles and labeled as such
Foot Cream- Completely Handcrafted- Why?
We personally handcraft each and every jar using our very own foot cream formulation. Foot Cream quality is determined by Foot Cream ingredients. Because we wanted to choose only the best ingredients. Therefore we handcraft starting with fresh oils and finishing with rich peppermint and paraben free preservative system.
It is a common practice even among those claiming to be handcrafted to simply add water to a commercial base. Thus yielding a product that is much like commercial often filled with cheap filler oils. We do not make our foot cream by adding water to a commercial base. Keeping a batch ahead is almost impossible, but we still handcraft everyone because offering you the best is important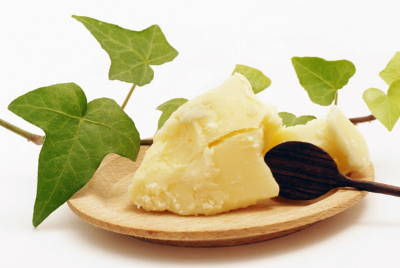 Foot Cream- Carefully chosen natural ingredients
Do you want the very finest of natural ingredients? Ladybug Blessings foot cream is just that and more It is a foot cream filled with natural ingredients:
Cocoa Butter-Rich moisturizer. Staying power. Shea Butter- Moisturizing emollient-soothes and softens feet. including shea butter, jojoba oil, Real Peppermint essential oil and real Eucalyptus oil known for pain relief and soothing Properties Peppermint & eucalyptus oil also relieves burning itching feet. Very popular diabetic foot cream choice.Our ingredients have proven as an effective diabetic foot cream choice. Also, jojoba-oil most like our skin Vitamin E-Many healing properties
Foot Cream - a list of our ingredients
Foot cream contains :water,cocoa butter, shea butter,palm stearic, emulsifying wax,jojoba oil, coconut oil, glycerin,real peppermint oil, eucalyptus oil, preservative.
Our Customers Speak
'I love your peppermint foot cream!
Debra D.
We're from kentucky but live in florida now. my mother in law buys me your products for birthday and christmas presents! yum yum! Love the peppermint cream and solid lotion bars! Hope fully she's got some waiting for me when we get home for the holidays! Sherri
'Just got my order. WOW !! I love the soaps, the peppermint foot cream is to die for.
By the way, the peppermint cream gives me relief from the shoulder pain!!!!!!!!!!!!!
Companions:
Here is a quick list of with links to product feature pages as well.
The "Bless My Tired Feet Collection
Ladybug Blessings is proud to offer a renown line of foot care products. Each is uniquely handcrafted with the finest healthy natural ingredients. We use pure butters, oils, natural loofahs, salts and quality essential oils. Try our "Bless My Tired Feet" foot care line. A Foot Care Collection with one of the largest varieties & finest quality on the internet.