Hand Soap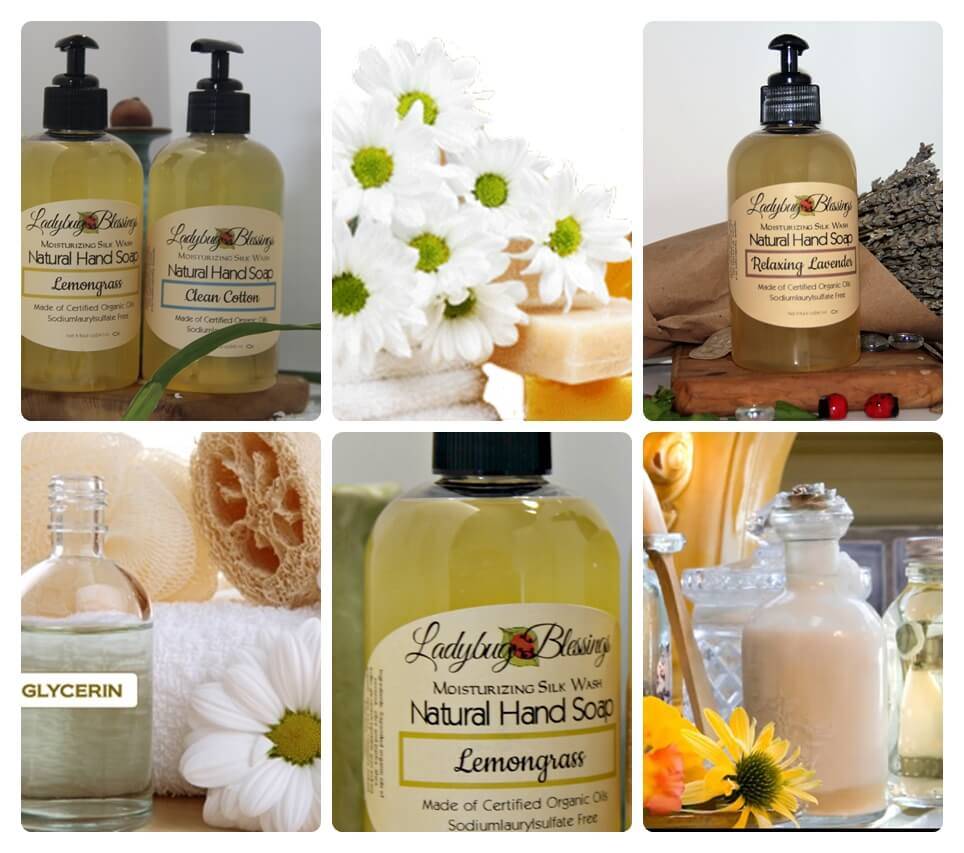 Just a lovely Natural Healthy Addition to any Sink and each of those who use it!
Natural Hand Soap-
The Perfect Addition to Any Sink
Completely Handcrafted
Original Formula
Sodiumlaurlysulfate Free
Made with Certified Organic Oils
Today's hand soaps are filled with detergents, skin irritants and chemicals. They are very drying and anything but natural.
Ladybug Blessings is proud to offer by requests a natural liquid hand soap from the finest natural ingredients.
Made from certified Organic oils.
attractive natural hand soap-8 oz pump

True Liquid Silk Soap with NO Sodium Laurly Sulfate and Lots of rich natural Organic oil
Completely Handcrafted
Original Formula
Sodiumlaurlysulfate Free
Made with Certified Organic Oils